The last couple of weeks have been a flurry of buying books, school jumpers and new shoes. It's also time to start getting the children into bed at a 'normal' time so they can readjust to the early starts that the new term brings.
And I'm also starting to think about school lunches and after school snacks – hopefully you will be inspired by the SuperValu Back to School Recipes, which include family lunchbox favourites, after-school snacks and family suppers.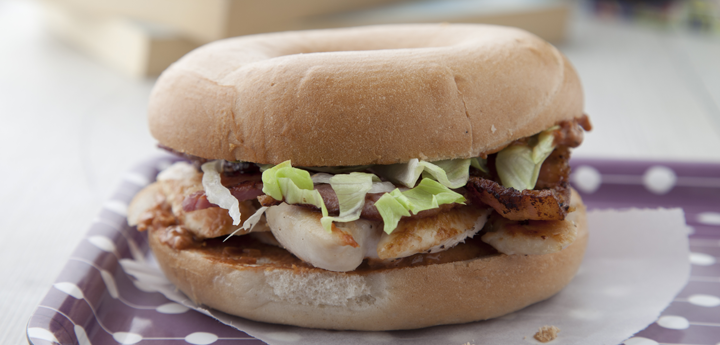 As parents it's our responsibility to provide as balanced a lunchbox as possible, and at home I encourage my children to help out making their lunch boxes. It means they won't pack something they won't eat and it also means they can choose the fruits and vegetables they prefer. A selection of fresh vegetables that I find make a wonderful addition to kids lunchboxes include carrot batons, cucumber, celery and cherry tomatoes. Try them with a side dip of homemade hummus, chilli mayonnaise or even cream cheese.
With so many different types of flatbreads, pitta breads and bagels available, there's no need for any more boring, soggy sandwiches.

Wraps are a great way of using leftovers from dinner, be it chicken, lamb, ham or salmon. Just add some fresh lettuce, spring onions and either a yogurt dressing or small tablespoon of mayonnaise. A favourite in my house is tuna and sweetcorn, which is absolutely delicious piled into a pitta bread.
For older children, if they have access to a microwave, pasta is a great lunchbox filler - so don't throw away any leftover pasta bakes or noodle dishes that you may have served for supper, as they make an ideal lunch the next day.
For school drinks, if time permits, I sometimes make fresh fruit smoothies which I place in the freezer the night before. These are perfect for lunchtime, still chilled and another way of ensuring we meet our five a day or why not try out my fruit cups, a perfect lunch box filler the kids will love.
And whilst the school lunchbox is an important part of the day, make sure they start their day with their best foot forward and don't skip breakfast – be it a simple smoothie, cereal with fruit, or the Full Irish.
Kevin
Here are the recipes...so get cooking!