Getting more confident with baking – for big and little kids alike with these three easy-to-follow recipes for nervous or inexperienced bakers to wow the whole family.
These recipes are quick, easy and fool proof for everyone. So if you think you can't bake, try these recipes and think again.
Tip: It's okay to soften your butter in the microwave on the defrost setting. Even if it looks a little melted it's better to have the butter slightly runny than too hard, and your cake batter will be perfectly fine.
As summer ends and the kids go back to school, there's less time to get out into the great outdoors. So during the dark evenings or raining weekends it's nice to have some activities to do at home, either on your own or with the children. Baking is a great alternative to sitting in front of the television and it's a lovely way of creating homely memories. My mantra when it comes to baking with children is that the cakes will last no time at all, but the memories will last a lifetime.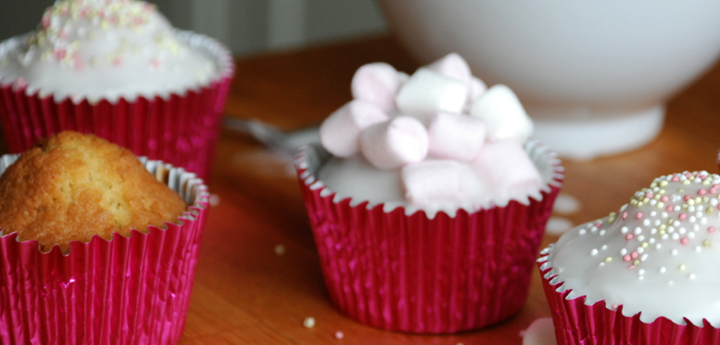 There's something about the smell of baking that brings me back to my younger days. As a child, I remember hating the idea of going back to school. The homework, mostly. But I have the most fantastic memories of getting home and smelling home baking wafting from the range. And as I sat at the table, and munched through a flapjack or fairy cake, somehow the chore of homework disappeared as I totted up my sums and learned off my spellings!
Nothing is as welcoming as the smell of fresh baking. It's such a lovely way to greet somebody coming into your home and I always try to have food ready for people who just pop by.
I've been baking since before I could walk so I don't have the 'fear' that some people have. However, I totally understand why people are afraid of it.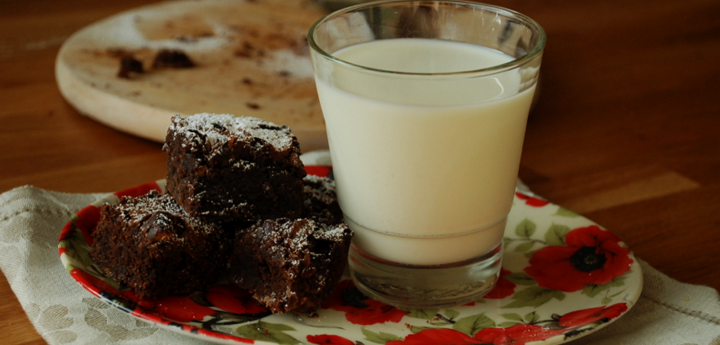 Looking at most of the baking books out there, I'd find them pretty hard to understand if I didn't have much baking experience. They make the assumption that you are a totally competent baker, that you understand every step and that nothing will go wrong.
Grainne, the fabulous Great Irish Bake Off series producer (and our surrogate Mom on set) said to me once "I'd love to bake with my daughter. But it never works out and I just end up binning expensive ingredients. It's actually cheaper to go and buy some cake from an upmarket deli because at least I know it'll be edible!" These kind of comments upset me, because I know that everyone is perfectly capable of baking.
So, I have put together three recipes, perfect for amateur bakers and for those baking with little hands helping. They are based on what are called "all-in-one" methods. This means that there is no creaming, no whipping, no folding, no rubbing in and none of the other scary terms that rear their ugly head to inexperienced bakers. Basically everything goes into one bowl. So less washing up – which is always a winner – and they are also extremely quick to whip up, a must if you're baking with children with their short attention spans. Keeping it short and sweet maintains the fun!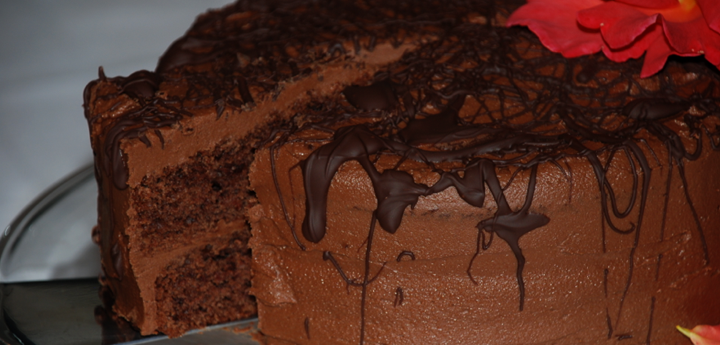 I've given the ingredient quantities in two ways – in grams and in cups. This is because small children find it difficult to accurately weigh out ingredients using scales, and measuring ingredients in cups is much easier for them. Most Supervalu stores sell sets of measuring cups in the baking section and they are a very worthwhile, inexpensive investment.
Before signing off, I just want to give one little heave-ho for the chocolate cake recipe I have here. This one really is a cracker! And given how ridiculously easy it is, it is by far the best chocolate cake recipe I've ever baked. It's the recipe I used for my first round of interviews for the Great Irish Bake Off, and while I did pimp it a little by painting on some liqueur once baked, and using a second flavoured icing in the centre, the cake itself really was the star of the show. And hey… it got me through to the final twelve, proving that cake doesn't need to be complicated to be darn good! So go on… give them a go! And given how reasonably priced the Supervalu own brand range of ingredients are and how fantastic the quality is, what have you go to lose?
And if you want some further inspiration? Why not try out some of Kevin's baking with kids recipes - this one for orange drizzle cups cakes is a family winner or go to our Baking Recipes page for more great ideas. 
On your marks... Get set... BAKE!
Maryanne
Here's the recipes... now get baking!