As a child I have fond memories of family picnics on the beaches of Malahide and Portmarnock - we were never short of friends when going to the beach as Mum's picnics were so legendary!
We were spoilt with a variety of salads, finger sandwiches, sausage rolls, breads, cold meats, cheeses and chutneys packed into an array of Tupperware containers, all carried in her large picnic basket and covered with a tablecloth which we all sat around.
Now when I prepare picnics for the park or the beach, I follow a few simple rules to make it as stress free and enjoyable as possible, bearing in mind that a picnic can be as easy or as complicated as you want! For me it's about what I can pick in the garden i.e. tomatoes, cucumbers and lettuce, some fruit i.e. bowls of strawberries and raspberries, and of course a good tablecloth or picnic blanket on which to lay the spread of delicious food and drinks. A picnic for me is a moveable feast, an al-fresco meal with plenty of dips, salads, cheese, dressings and breads. And I like to use proper cutlery and plates when having a picnic as I find if there's a breeze (and there usually is on the beach), paper plates will go flying!
To keep my food cool I take a cool box with me, which is essential for meat, poultry and mayonnaise based salads.
I also find that by placing small plastic bottles of juice and water in the freezer an hour or two before our picnic, not only are the drinks refreshing cool on a hot day, they also act as chill blocks in your cooler and there's no need to carry glasses either!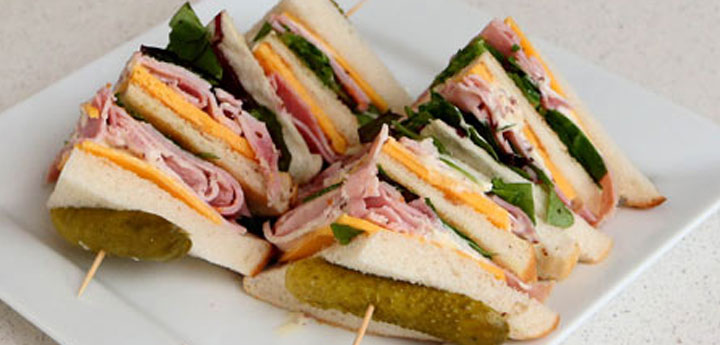 No picnic is complete without the trusty sandwich, however there are a couple of things you need to avoid if you don't want soggy sandwiches. I bring a sharp knife and make my sandwiches when I am ready to eat them, adding cold meats, sliced tomatoes, red onion, cucumbers and a few green leaves. This way everyone can enjoy adding their own favourite fillings. If you prefer to make your sandwiches at home, it's a good idea to wrap them in parchment paper rather than clingfilm – check out my ultimate ham sandwich recipe.

Cheeses are a great addition to any picnic, making a wonderful addition to sandwiches or just eaten with crackers or some pickles. Do however keep them cool.
If I have a spare tin of chickpeas in the cupboard, I make some hummus, and pair them with some breadsticks for another picnic delight. My picnic basket is just a few of my favourite picnic foods.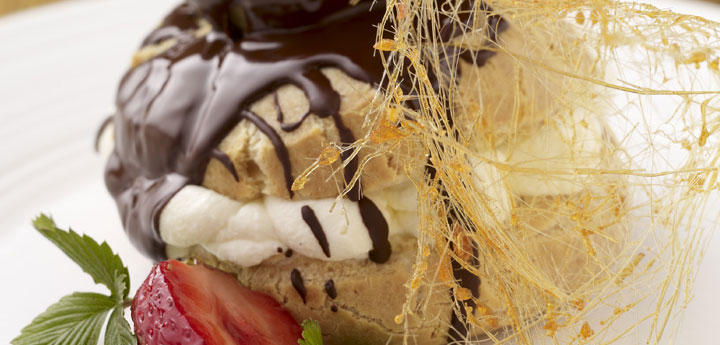 For a treat I sometimes make some lovely choux profiteroles, and fill them with crème patisserie, a sweet pastry cream. Pack them into boxes to prevent them getting bashed about in the picnic basket and I am sure there'll be no shortage of volunteers to carry a box of these.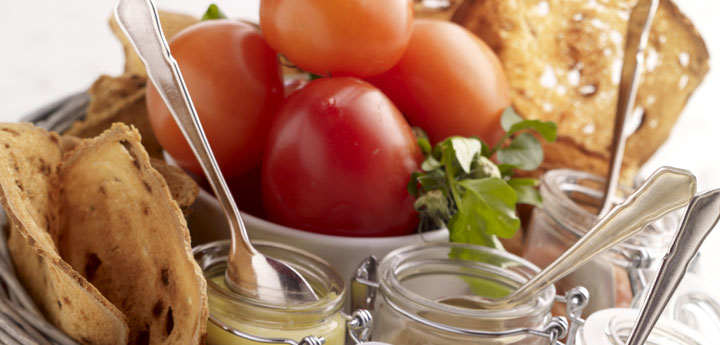 A few essentials for any picnic are the condiments, good old salt and pepper! I also like to pack a chopping board (which doubles as a tray for setting drinks on), sharp knives for slicing meats and breads, and a spoon or two for chutneys. Don't forget the napkins, essential for mopping up the delicious juices that dribble down your chin!
Here are some great picnic ideas, guaranteed to get your mouth watering.
Kevin
Here are the recipes... now get cooking!