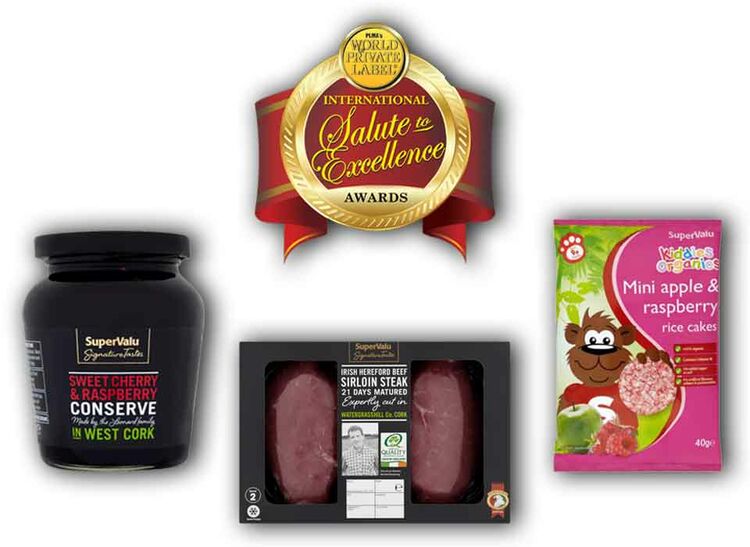 We are pleased to announce that SuperValu has won the International Salute to Excellence Awards in the following categories:


Main Dish for SuperValu Signature Tastes Hereford Sirloin Steak 454grm
Sweet & Savoury for SuperValu Signature Tastes Cherry & Raspberry Jam 340grm
Children's Foods for SuperValu Mini Apple & Raspberry Rice Cakes 40grm

In all, more than 370 products covering 48 categories were considered by PLMA's international panel of judges.
The Awards were created to give recognition to retailers for quality and innovation in private label.
Salute to Excellence Awards is a trademark of the Private Label Manufacturers Association and may not be used without its permission. The award in the (name of category) category is based on the opinions of a panel of judges as to appearance, taste, presentation and value for money. Judging took place 6 and 7 April 2016. PLMA is not responsible for differences between the product as considered by the panel and the product as sold to consumers.