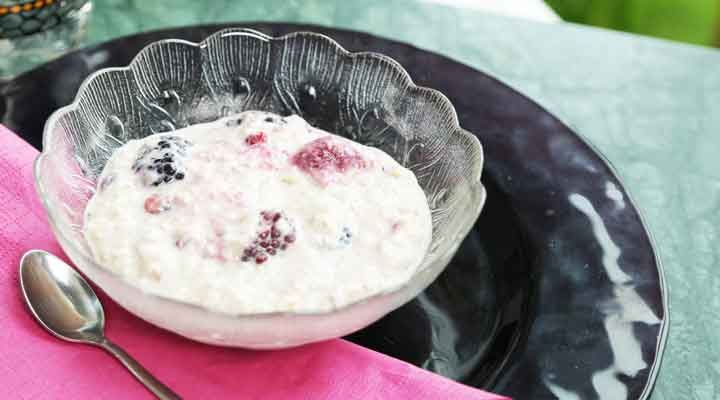 RECIPE OVERVIEW
Operation Transformation Recipe - These overnight oats will be ready to go in the morning. Add any fruit of your choice.
1

tbsp

Chia Bia Milled Seeds

120

ml

Low Fat Milk

1% fat milk

70

g

Mixed Berries

(fresh or frozen)

60

g

Natural Yogurt

3% fat
Method
Mix ingredients in a bowl or tupperware container

Cover with clingfilm or lid

Refrigerate for at least 3 hours or overnight before eating to soften oats

Notes:
This breakfast can be prepared in advance and stored up to 6 days or frozen in containers for later consumption. If you're freezing it make sure you thaw the frozen containers overnight in the refrigerator or in the microwave for 1-2 minutes.