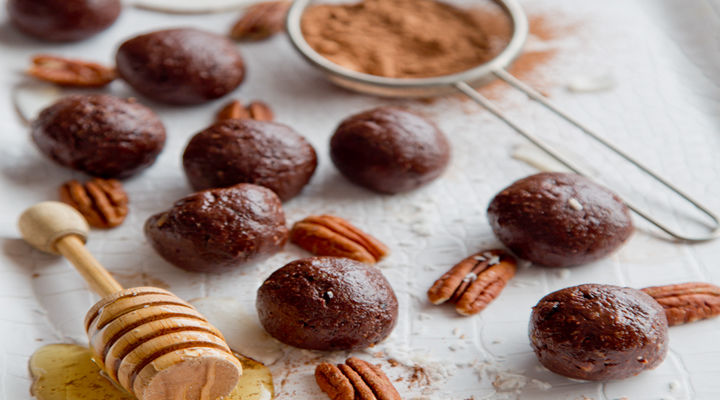 RECIPE OVERVIEW
These balls are a quick and healthy snack or healthy treat option that provides a great source of slow-digesting energy, nutrients and healthy fats from the pecan nuts, coconut and almond butter.
4

tbsp

Desiccated Coconut

75

g

SuperValu Goodness Pecan Nuts

12

-

SuperValu Goodness Pitted Dates
Method
*This recipe makes 8-10 balls
1. Add roughly one-third of all the ingredients to a blender or
food processor and blend, then add the rest of the ingredients
slowly until everything is well combined. If using a blender,
you might need to use a spoon to mix the ingredients if they
aren't combining fully.
2. Scrape the mixture into a bowl and roll into balls between the palms of your hands. Place on a tray and cover with cling film, then put in the fridge for 1 hour to firm up. Store in an airtight container for up to five days.
Tip: The longer you allow the balls to set, the better.  
Be the first to add a review.