Bonus Rewards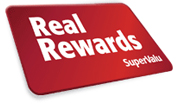 With summer around the corner, lots of you have been in contact with us to check when Getaway Breaks will be back up and running. Rest assured we are hard at work to relaunch the service.
Before we can do this, LoyaltyBuild, who run the service on our behalf, are upgrading their systems to ensure the highest levels of security so that your data is protected at all times. We appreciate your patience while this work is ongoing. Once completed we will let you know when Getaway Breaks will be available again.
The Getaway Breaks customer service department remains open should you wish to speak to an agent on 1800 303 689 (free phone). Lines are open Monday to Friday from 9am to 5pm.