Bonus Rewards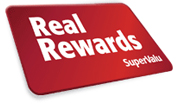 Getaway Breaks is temporarily offline, but it will be back soon.
Getaway Breaks are working hard on system changes to ensure the highest level of security going forward and hope to be back early in 2014.
We would like to thank you for your patience. The Getaway Breaks customer service department remains open should you wish to speak to an agent on 1800 303 689 (free phone). Lines are open Monday to Friday from 9am to 5pm.