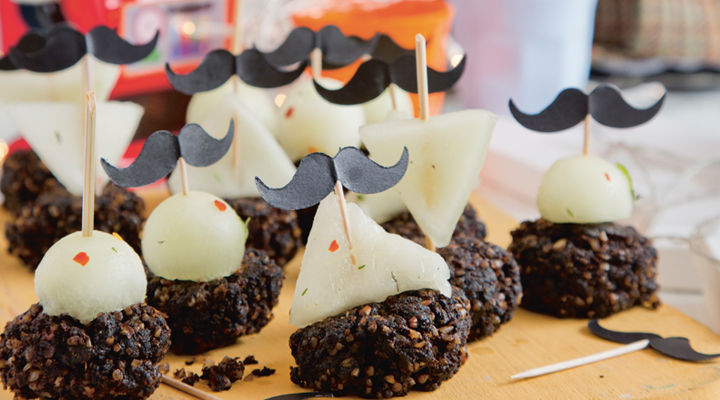 RECIPE OVERVIEW
What could be more Irish than black pudding? And we love our melon starter at Christmas too. Here, the two are combined to make a magical starter or even a luxurious breakfast.  
1

tsp

SuperValu Chilli Flakes

1

bunch

SuperValu Fresh Thyme

leaves stripped

0.25

-

SuperValu Honeydew Melon

400

g

SuperValu Signature Tastes Irish Black Pudding
Method
1. Stir the lime juice, honey and thyme leaves together until combined. Season with the Szechuan pepper and chilli flakes.
2. Slice half the melon into 10mm pieces and use a melon baller for the rest. Place in a dish and cover with the marinade. Cover with cling film and place in the refrigerator for 1 hour.
3. Break up the black pudding and form it into patties about 3cm wide. Sauté the patties in butter for 2 minutes on each side over a medium heat.
4. To assemble, combine the black pudding with the melon on a toothpick and place on a serving platter.
Be the first to add a review.