Recall Announcement Uncle Ben's Brown Basmati 250g
RECALL ANNOUNCEMENT
Uncle Ben's Brown Basmati 250g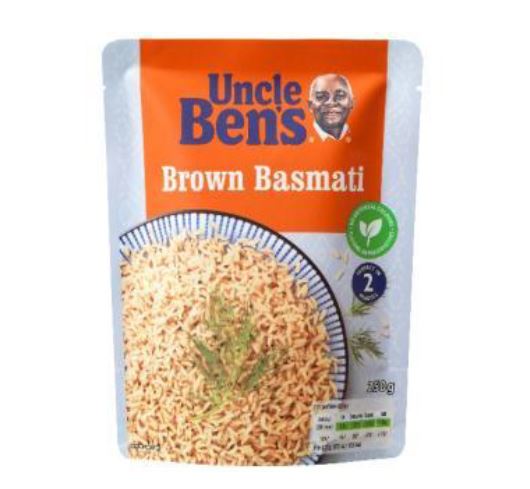 Uncle Ben's is voluntarily recalling Uncle Ben's Brown Basmati 250g ready to heat microwavable rice pouches with the below best before dates.

This is a precautionary recall due to the possibility of the presence of glass.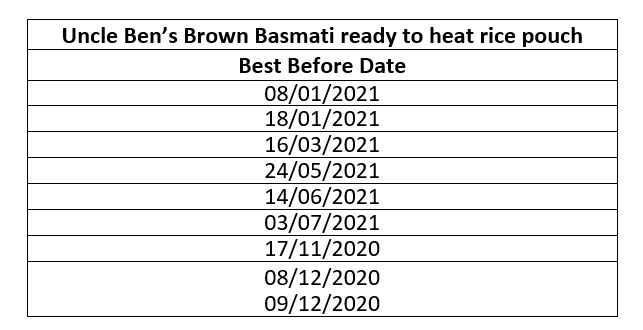 No other best before dates or Uncle Ben's products are affected by this recall.

If you have affected packs, please dispose of them and contact Uncle Ben's consumer care line on: 1890 812 315/ CONTACT@IE.MARS.COM for a full refund.