Homemade Coleslaw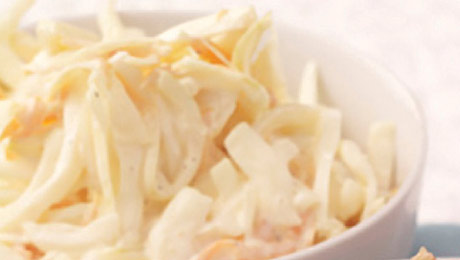 You can't beat homemade coleslaw, you could replace the cabbage with some red cabbage if you'd prefer.
Ingredients
0.33 head SuperValu White Cabbage very finely sliced
100 SuperValu Onion thinly sliced
1.33 SuperValu Carrots grated
100 g SuperValu Mayonnaise
0.67 pinch SuperValu Salt and Pepper to season
Method
Add the cabbage, carrots and onion slices in a large bowl and spoon over some mayonnaise, combine well to incorporate all the vegetables.
Season with some salt and pepper.
Serve immediately.
Homemade Coleslaw

,