Baby Broccoli Soup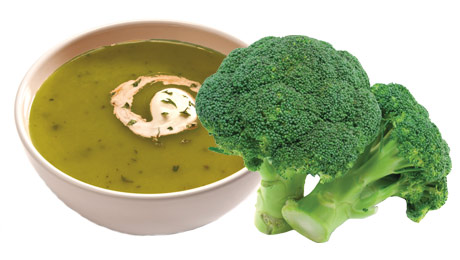 Not just for baby, perfect for the whole family!
Ingredients
SuperValu Broccoli broken into spears
SuperValu Butter
SuperValu Onion diced
SuperValu Potatoes peeled and cut into small dice
Low Salt SuperValu Chicken Stock
(from 6 months)
Method
Melt the butter in a large pan and add the onion and potatoes, coating fully in the butter.
Pour in the chicken stock and cook until the potatoes are tender (approx 10 – 12 minutes).
Add the broccoli and cook for a further minute or two until just cooked.
Pour all the ingredients into a food processor and blend until smooth.
You can add a small drop of milk to the soup at this stage if desired.
Baby Broccoli Soup

,