Wine of the Month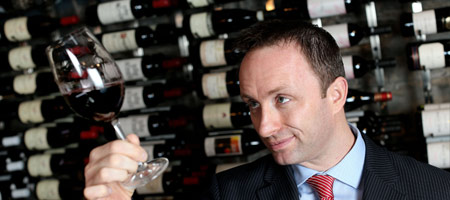 Our Wine Expert Kevin O'Callaghan shares his salute to specially sourced wines
Easter represents a time for new beginnings and so in that spirit I will focus on new wines which you may have not tried and even if you have hopefully entice you to revisit. During this month's promotions we have some real block busters in the form of big brands delivering great value with further savings for those who enjoy our wine rack filler of 'Buy any 6 Save an additional €10'.
Chianti is probably Italy's best known wine and is one of the world's oldest wine regions where it was first given is demarcation as far back as 1716. It is a large wine producing area in the beautiful scenic region of Tuscany Italy in an area which stretches from Florence in the north to Siena in the south and is famous for is wines produced from four grape varieties with Sangiovese (san-joh-VAY-zeh) being the most dominant, in fact Chianti must be at least 80% Sangiovese if not more. Famous for its fragrance of cold tea with red fruit flavours of cherry and plums accompanied by a bitter sweet finish, which for me is like white chocolate.

Sammicheli Riserva Chianti
Now €10 Half Price
Sangiovese grape can produce wines which age longer resulting in wine that tends to be mellow and show great balance with ripe dark fruit flavours. This particular wine is a Riserva (that's correct spelling) which means the wine is aged for 3 years given great development and aids the wine to continue to develop in the bottle. A signature of Chianti has always being cherry so look for that on the nose with a hint of liquorice. A great match to pork, grilled meats and poultry dishes along with rich pasta in tomato sauce (obviously!!)
At Aresti Wines of Chile, we found wines which reflect a deep family passion and dedication to wine. Today's Aresti Family are testament of three generations turning a dream into reality. The spirit of the company is based on the passion of Don Vicente Aresti Astica, patriarch and founder, setting out to instil his philosophy in others in order to inspire total commitment to producing quality wines. Since then the Aresti family have dedicated all their efforts and knowledge, passed through the generations, to produce wines of excellence, character and authenticity.

Aresti Special Release Sauvignon Blanc
Now €10 Save 2.99
The grapes are picked from the vineyards of Casablanca which has the idea cool climate conditions to produce white wine of quality. The grapes arrive at our cellars where they are pressed at low temperatures to again maintain freshness and then fermented at 14º C for 20 days in stainless steel tanks with no oak used to maintain the purity and brilliance of the fruit . Next, the wine is kept on its lees, which are the yeast cells left over after fermentation and this for two months to add complexity, as the less depart further flavours. A perfect match for seafood dishes, white cheeses, salads or Asian food.