Wine of the Month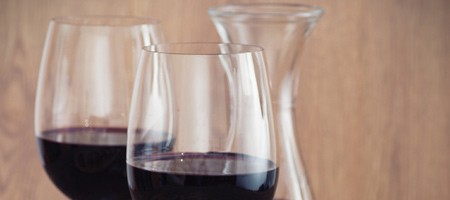 Our Wine Expert Kevin O'Callaghan tells us about Italian wines and gives us some tips on what to look out for.
For me I always approach Italian wines keeping in mind that they are made for Italian food. The two go hand in hand and as both food and wine is such a part of the Italian culture it only makes sense that both are made to complement each other. Italian wines are a great go to option when pairing with everything from spaghetti and meatballs to a backyard BBQ fare and can vary greatly in style that makes them so interesting. While predominantly dry in style the wines can depart such lushness in fruit flavours it makes them a great food match.  Italian wines have everything in the taste profile spectrum from soft easy drinking reds, like Ricossa Barbera d'Asti to a big robust Sopra Sasso Amarone and everything in between. You have the ever favourite and easy drinking Terrazze Della Luna Pinot Grigio to more interesting and flavoursome whites like Antinori Santa Cristina
Campogrande Orvieto with its lemon zest ideal for salads or fish dishes. No other country can claim to have more varieties and below I concentrate on two reds for a change so if looking to explore the major regions of Italian wines, the grapes they're made from & food styles they match then see in store for details and don't forget, if looking to turn an average night into something a bit more special, then add a bottle of Prosecco to lift the occasion.

Intrigo (Grape: Negroamaro)
Was €11.99 Now €9 Save €2.99
Negroamaro (Nay grow ah MAH row), is a red wine grape variety native to southern Italy. It is grown almost exclusively in Puglia, the peninsula which can be visualised as the "heel" of Italy. The grape can produce wines very deep in colour and historically wines made from Negroamaro tend to be very rustic in character but surprisingly this wine bucks that trend. Intrigued? Delight yourself and friends with this little gem, bursting with soft black fruits this wines soft cherry fruits and mouth-watering lushness from the Negroamaro grape is fantastic and on taste alone we stocked this wine and brilliant value at the price. Can be hard to just pick up especially with such a tough grape variety to pronounce but you won't be left disappointed. A great wine for tomato based dished, pasta and I love it with a good Italian meat styled pizza – brilliant a great buy.

Ricossa Barolo (Grape: Nebbiolo)
Was €22.99 Now €15 Save €7.99
Barolo is a red Denominazione di Origine Controllata e Garantita marked as DOCG on the wine and is produced in the northern Italian region of Piedmont. It is made from the Nebbiolo grape and is often described as one of Italy's greatest wines. Only vineyards planted in primarily calcareous-clay soils in the hills with suitable slopes and orientations are considered suitable for Barolo production, yes it's that fussy! Barolo is often described as having the aromas of tar and roses, and the wines are noted for their ability to age and usually take on a rust red tinge as they mature. In the past Barolos often used to be very rich on tannin. It could take more than 10 years for the wine to soften up and become ready for drinking but in order to appeal to more modern international tastes, which prefer fruitier, earlier drinking wine styles, many producers began to cut fermentation times and age the wine in new French oak barriques (much smaller barrels). What we have here would be a take on the more modern style of Barolo being a wine with good texture and mature character with its trade mark black cherry and liquorice finish delivery a very classy glass of red. Ideal with hearty Italian red meat dishes, pasta and cheese.
"Cin Cin"  ~ Kevin O'Callaghan, SuperValu Wine Buyer