Wine of the Month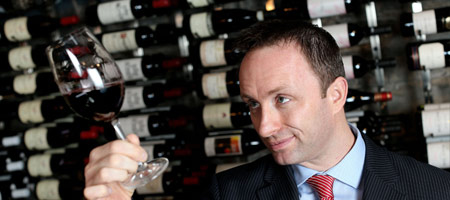 SuperValu's Wine Buyer Kevin O'Callaghan's top wine picks this month.
Winter Warmers
The start of the year is here and we are all full of new year's resolutions on the year ahead, plans to make, diets to adhere to and just a new way of life. If this is true and as you are reading a wine page then let's start with wine. This year I will do my best to ensure what you read and taste through our recommendations will be an offering that will challenge the taste buds (for the better) but also keep you tuned in to the value that can be had be that a good value wine under €10 or a superb, high quality return on investment over €10. So join us each month for these recommendations and much more for the year ahead.

Oyster Bay Sauvignon Blanc

Now €10 Save €4.99
You have read this from me before and it's worth mentioning again that when I look at a premium Sauvignon Blanc I look for the nose to show more pungent green flavours. Apples etc. as always but I look for more complexity also. Gooseberries, nettle and my favourite description when noted is lychee (an exotic fruit which will be available in store next week) given me an indication of concentrated fruit and that's what you get here.
A very fresh and vibrant wine with incredible mouth-watering sensation as the wine makes you take notice. Gooseberries green apple all evident and the wine has a wonderful lingering fruit which is just what you expect from a quality wine. I have paid well over €10 for a bottle of wine only to be left down and that is certainly not what is happening here. This is a great buy and fantastic with fish, Green Salads Scallops and fresh Goats' Cheese not to mention does quiet well on its own too.

Nugan Vision Cabernet Sauvignon
Now €8 Save €3.99
This is a brilliant wine for the price and while the McLaren Vale Shiraz is on offer I have to say there is brilliant value in this particular wine. For only €8 you are getting a wine with an abundance of fruit, clean and fresh with a striking black fruit character of gentle cassis blended with cocoa and a touch of vanilla. The wine is well balanced and gives a nice lingering finish without too much grip of tannin (you know, that mouth drying bit) and so delivers tremendous value at the price here. Be it a wine to share or a night in it's a great match for burgers, grilled red meats. Allow the wine to come up to room temperature – hint keep it close to the cooking to bring the temperature up if needed.
Santé!