Real Quality Real Savings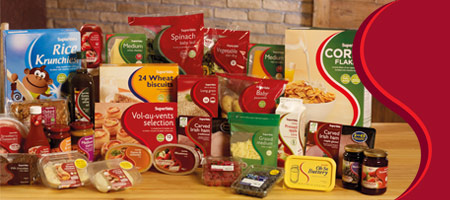 At SuperValu, we know you're trying to spend less on your weekly shop and make things go a little bit further. Which is why we have our SuperValu Range. All of these products have been quality checked and carefully sourced to help you enjoy the best quality. We believe you'll find they're as good as, or even better than, the leading brands but cost around 1/3 less.
Switch and Save
All products will continue to deliver on the quality and value you'd expect from SuperValu, yet the range is priced on average 33% less than the brand equivalent.
By shopping across the SuperValu range, and replacing their usual brand choice, with the Own Brand equivalent, consumers can cut €45.26 off a shopping basket that would normally cost €110.35.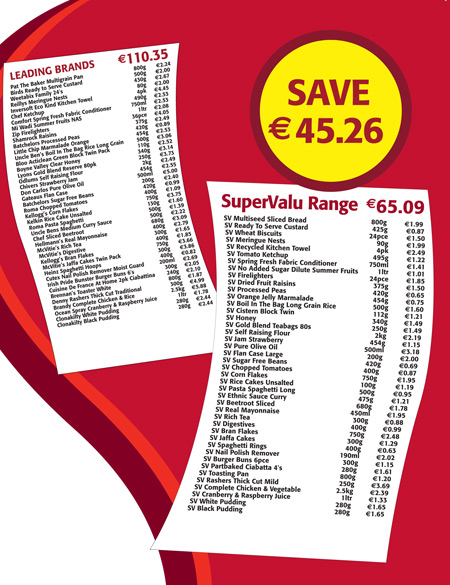 *Prices correct as of 19th February 2012.