Healthy Choices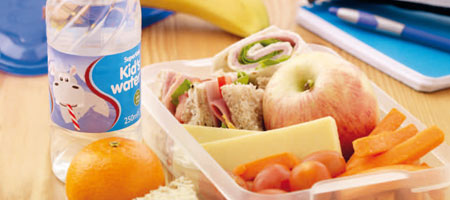 We've sourced our SuperValu Range with great care so that your kids' lunches are healthier as well as tastier. Whether your kids prefer ham or cheese in their sandwiches, we've got great SuperValu products that are just as tasty as well-known brands at even tastier prices. Mums know that making sure kids eat well is important but it's not always easy to do.
Kids can be pretty picky. One way of 'tricking' your kids into healthier eating is to make sure you give them more colourful foods on their plate or in their lunchbox. Arranging the food into fun shapes or faces seems to do the trick too. Children 'eat with their eyes first' so making smiley faces with fruit and vegetables might just tempt them to eat their 5-a-day.

Milk
Milk and other dairy products> are an essential part of any growing child's diet. It is a good source of calcium, Vitamin B12 and phosphorous which are important for healthy growth as well as strong teeth and bones. It also is an enjoyable source of protein.

Water
Getting kids to drink water instead of high calorie fizzy drinks can be difficult. Water not only keeps children hydrated, it can help them perform better in school too. In fact, even though they're smaller, kids need water even more than adults. So having a bottle of water in their lunchbox is a very good idea.
With our SuperValu Range you can give your kids a healthy lunch for less than other well known brands. So it's good for mums and kids too. And don't forget our great value offers on fruit and veg. Click here for more great offers.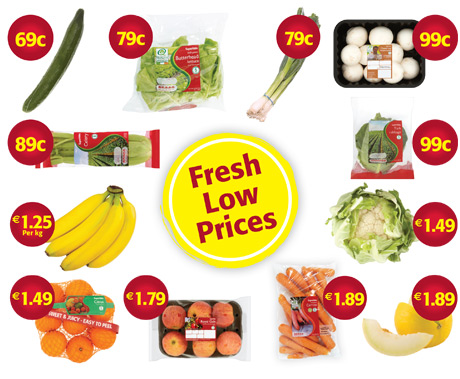 Prices correct as of 8th July 2013