Contact Us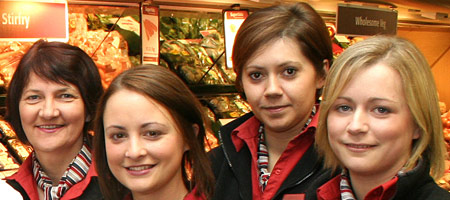 Real Rewards
For help or queries regarding your Real Rewards account, emails, text messages or postal communications from SuperValu please contact the Real Rewards Helpdesk.
Email: help@realrewards.ie
Phone: 0818 313 023
Opening Hours: 9am – 7pm Monday - Friday
Getaway Breaks
For help, queries or to book a Getaway Break please contact the Getaway Breaks Helpdesk.
Phone: 0818 220 088
Opening Hours: 9am - 7pm Monday - Friday
Own Brand Products
For queries, suggestions or complaints regarding SuperValu Own Brand products please contact the Customer Service Desk in your local SuperValu or our Own Brand Helpdesk. We are always delighted to hear from you and welcome all feedback
Post: Food Safety & Quality Team, SuperValu Head Office, Tramore Road, Cork
Email: supervalu@musgravegroup.com
Phone: 1850 211 840
Opening Hours: 24 hours Monday - Sunday
Online Shopping
For help, queries or complaints regarding the SuperValu Online Shopping service please contact the Online Shopping Helpdesk.
Email: onlinehelp@supervalu.ie
Phone: 1890 456 828
Opening Hours: 9am - 9pm Monday - Friday, 9am - 6pm Saturday
For all other queries, contact your local store directly.
See our Store Locator for store contact details.