McEvoy Family Food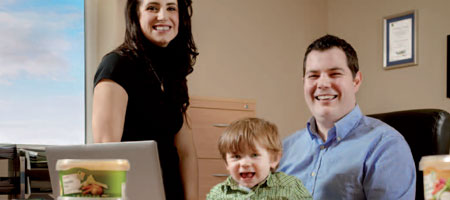 Things happen fast for husband and wife team Jane and Gary McEvoy. Here, they tell us the story of their company, McEvoy Family Food.

From setting up a family business just weeks after the birth of their son they've grown, thanks to the SuperValu Supplier Development Programme, from fledgling food company to nationwide soup supplier in the time it's taken young Harry to hit his second birthday. We chart their progress from new kids to old hands, and bring you a home-grown success story.
Thoughts of returning to work less than two months after the birth of their first child is far from most mother's minds. But Jane McEvoy isn't your everyday mum and Gary McEvoy isn't your everyday dad and in April 2009 they opened their food company in Carrick on Suir in South Tipperary.
Jane says: "At the start we couldn't afford to hire staff so basically whatever we had to do, we had to do ourselves. Many is the night our little boy Harry had to sleep in the office while we worked through the night, just as well he's a good sleeper"
"We really believe in local, we really believe in Irish, and we really believe that bringing our customers the best from Irish businesses at the right price is vital in helping our economy grow again"( SuperValu Marketing Director, Ray Kelly)
And while the McEvoy's packed soup through the night, little did they realise that within 24 months their family would have been selected to participate in the prestigious SuperValu Supplier Development Programme, moved to much bigger premises and would employ a team of 18 staff.
Seeing the couple together, their easygoing and friendly way suggests a relaxed attitude, but there is real determination, drive and passion for what they do under the surface.
When Jane and Gary made the decision to go into business together they each brought different skill sets to the table, Jane has an economics degree and worked for her father for a couple of years after leaving college. Gary had an extensive background in food and worked as a chef in Michelin star restaurants before moving into food production, firstly for a company in Naas and then a company in Kilkenny that made ready meals and salads.
The one thing they did have in common however was a passionate desire to succeed. "People must have thought we were crazy" says Jane, "When we first started going out together I knew nothing about food production so every time we walked into a shop we'd be looking at the salad bars and working out what goes into this, what goes into that, what margin are they working on, what's the quality like, is it up to scratch, it takes over your life completely"
The good news was that their shared passion and commitment to hard work was to pay off very quickly. The couple's professional attitude ("Our business philosophy' says Jane, 'Has always been to go above and beyond our customer's expectations") soon brought the potential of the business to the attention of the team who would help McEvoys Family Foods go nationwide.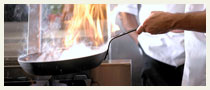 Supervalu Marketing Director, Ray Kelly explains, "We really believe in local, we really believe in Irish, and we really believe that bringing our customers the best from Irish businesses at the right price is vital in helping our economy grow again" That belief was exactly what the McEvoys needed.
The SuperValu Supplier Development Programme was created by the supermarket chain initially to work with existing suppliers. As it progressed, Enterprise Ireland became involved and, with assistance from Bord Bia and Teagasc, the six month programme now takes small and emerging food companies and guides them towards achieving their full potential.
It was a perfect match for the McEvoys. Gary explains: "We learnt about distribution, logistics, planograms, the way stacking is planned out, marketing, branding and the programme gave us the chance to talk face to face with people who could really help us"
"During the SuperValu Development Programme, we learnt about distribution, logistics, planograms, the way stacking is planned out, marketing and branding. it also gave us the chance to talk face to face with people who could really help us"
It was during the programme that the opportunity to supply a gluten free soup free of starches and suitable for vegetarians came up. Despite their relatively small size, the McEvoys' drive and determination meant they were invited to tender and after a rigorous and (for a year old company competing against much more established food providers) nerve-wracking selection "We knew that the whole SuperValu thing was about buying Irish and supporting local producers" says Jane, "What we didn't know was that they really meant it"
During the process, Jane and Gary won the contract to supply SuperValu own brand soup. "Whilst other people went into the programme hoping to produce their own branded products, we took a different approach, we went in with the goal of getting a SuperValu own brand contract" says a delighted Jane.
And with a contract to supply not just a few local shops, but 192 SuperValu stores nationwide, it was time for McEvoys Family Foods to grow up fast. From the small unit in Carrick on Suir where the couple had called in favours from friends and family to keep production running smoothly, the company moved to a new 15,000 square foot purpose built facility in Clonmel.
Four staff more than quadrupled to eighteen. And young Harry celebrated his first birthday. "We work very much high volumes, low margins and good quality as well" says Gary. "We knew that we could handle the production and the purchasing. We knew that we could take on the higher volumes associated with a SuperValu own brand much quicker than someone who had just started, we also knew that in the current economic environment it would take an awful lot longer to get one of our own brands off the ground"
As for the future the one thing McEvoy Family Foods won't be doing is resting on their laurels. "It hasn't been easy getting to where we are today" says Jane, "But the way we felt about it was, that if we were going to make a success of things, we were going to have to make sacrifices. As my old schoolteacher used to say, you get nothing for nothing in this life"
Supplying SuperValu own brand products means adhering to the very highest standards; the couple employ their own quality control team and know that the SuperValu quality team can call at any time for a random inspection. Jane says, 'It's not an issue as product quality is top of our list, but it's great to work with someone so committed to delivering the very best to their customers'
While acutely aware of the fact that they're operating in very troubled times the McEvoys are still excited about the prospect of seeing their company buck the trend and continue to grow.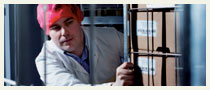 In the short term the McEvoys are committed to increasing the products they supply to SuperValu, an aspiration that is currently being helped by a whole range of SuperValu led promotions designed to increase volumes from their suppliers and provide even better value for their customers.
As we speak, McEvoy Family Foods are only semi-automated, further down the line they plan to become fully automated, which Jane claims would lead to far greater levels of efficiency, quality and value.
Currently, an incredibly sophisticated and very, very large packing machine sits beneath a series of tarpaulins outside the McEvoys plant. "I bought it at an auction in Belgium'"smiles Gary. "It took three teleporters to get it off the truck when it arrived, and now we just have to take out a wall to get it inside" Jane has the resigned smile of someone used to seeing their business grow at an incredible pace.
When asked what it's like spending every day working with her husband she has a simple answer "We never stop working" So as little Harry sits on his father's lap, gleefully thumping the company laptop keyboard, the inevitable question is where does a company growing as quickly as McEvoys Family Foods see themselves five years from now? "In five years from now we want to be an important employer in the South Tipperary area and be known as a company that produces really high quality food and hopefully have some of our own brands as well"
For the SuperValu team the nurturing of this kind of business success and ambition is what their Supplier Development Programme is all about.
As Ray Kelly, Marketing Director of SuperValu says,
'It's the very embodiment of what 'Let's grow together' really means. Supporting our own and helping our own to operate at international standards.
We choose these businesses because we believe they have the potential to thrive in Ireland and maybe even beyond!'